2018 - AUTUMN EVENTS
We love to meet our customers and get out and about as often as we can - please come along and meet us at one of these awesome events, we'd love to chat about tea with you.

ABERGAVENNY FOOD FESTIVAL
Saturday 15th - Sunday 16th September
Abergavenny Food Festival enjoys an exceptional reputation, an inclusive and welcoming event, delivering a delicious opportunity for people from all walks of life to explore and learn about food.
Through our outstanding programme of activities the Festival prides itself on transforming the way people think about food.
www.abergavennyfoodfestival.com
STRATFORD TOWN CENTRE FOOD FESTIVAL
Saturday 22nd - Sunday 23rd September
Featuring a bustling producers market with over 100 stalls spread throughout our historic streets.  Showcasing a mouthwatering selection of the finest food and drink,Taste and Ale Trails and a top-notch programme of free demonstrations and hands-on workshops.
www.stratforward.co.uk/events/stratford-town-centre-food-festival
MALVERN AUTUMN SHOW
Saturday 29th - Sunday 30th September
Malvern Autumn Show,offers fun for all the family. Gardenering, Giant Vegetables Championship, Vintage Village, Old Tyme Fairground, World of Animals - there is something for everyone.  
Great shopping and eating opportunities too - don't miss it!
NEWPORT FOOD FESTIVAL
Saturday 6th October
Newport Food and Drink Festival returns for it's 8th year in 2018 and boasts around 75 stalls - selling a variety of food and drink produce, expert chef demonstrations and the popular Teenchef competition.
Join us to experience amazing food and drink to try and buy, as well as street entertainment and activities for all the family.
FOREST SHOWCASE FOOD FESTIVAL
Sunday 7th October
Now in it's eighteenth year, the Forest Showcase has grown into one of the largest Food & Drink festivals in the area. The Food Hall is A gastronomic delight, the greatest selection of flavours & tastes from in & around the Forest of Dean.  The Cookery Theatre demos some of the areas top chefs with hints, tips & secrets from the experts.  Plus workshops, activities and music.
EAT: BURNHAM-ON-SEA
Saturday 27th October
The cheery  seaside town of Burnham-on-Sea is where it all began, now hosting 2 festivals a year in May and October filling five streets and five indoor venues.  Add street entertainment, busking to the around 140 traders as well as The Hawksmoor Cookery School and the Retreat Demo Stage.
Multi-award winning, free to attend food & drink festivals in Burnham-on-Sea, Weston-super-Mare, Portishead, Taunton, Castle Cary & Wellington - check out the other dates!
SUFFOLKS SUNDAY MARKET
Cheltenham
Sunday 29th October
The market has over 80 stalls featuring Arts & Craft, Designers & Makers, Vintage, Food & Drink.  This month we'll be celebrating Harvest with Butchers, Bakers, Jams & Preserves, Gin, Cheese, Cordials, Wine, Pies, Sweets, Deli, Dips - not forgetting fabulous teas from around the world!  
The market is set within the shopping area of The Suffolks and everyone will be spilling out in to the street to join in the day.  Shop Local, Drink Local, Eat Local - Support Your Independent Shops!
More dates for this market will be advertised later in the year ...
CHELTENHAM FINE FOOD & DRINK
Saturday 3rd November
With a wide variety of delightful food and drink on offer, Cheltenham Fine Food & Drink Market comes to the Promenade in Cheltenham on the 1st Saturday of the month. With everything from fudge to pies, cheese to wine ... and tea, there is plenty for everyone to enjoy.
PAST EVENTS
Not sure where you've seen us - this may help jog your memory ...
ROYAL THREE COUNTIES SHOW
Friday 15th - Sunday 17th June
Set to be a hearty feast of farming, food and family entertainment.  You may meet some of the much loved actors from The Archers and Adam Henson will be sharing his insights. There's nonstop entertainment - and don't forget the Food Hall, that's where we'll be!
MONTPELIER DAY STREET FESTIVAL
Sunday 24th June
Celebrate the summer and enjoy a fun-filled day out in Cheltenham at the chic Montpellier Day Street Fair.
The family-friendly event offers plenty to see and do, live music, scrumptious street food, and chance to muse over a whole plethora of stalls celebrating local independent businesses.
SHOBDON FOOD & FLYING FESTIVAL
Saturday 30th June - Sunday 1st July
Taking place at Shobdon Airfield near Leominster this is a food festival with a difference!  Or is it a flying festival with great food?  Either way, food and flying -  what's not to love at this great day out for all the family?! 
CARDIFF INTERNATIONAL FOOD & DRINK FESTIVAL
Friday 6th - Sunday 8th July
The city's original celebration of home grown produce and irresistible street food returns.  Sample a vast array of mouth-watering produce from a host of great food and drink producers.  You can find us in the Farmers Market located on Harbour Drive.
visitcardiff.com/event/cardiff-international-food-drink-festival-2018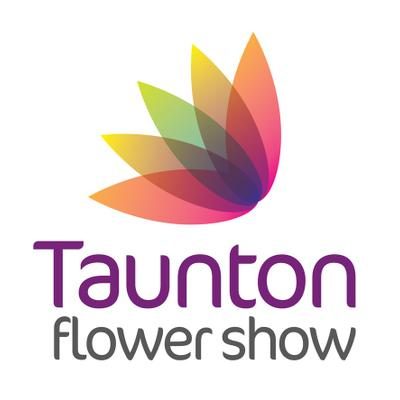 TAUNTON FLOWER SHOW
Friday 3rd - Saturday 4th August
Lots of flowers but more than that!    Live music/local food & drink/kids'fun/demos
Vivary Park TA1 3QG.
Victorian Christmas Market
16th - 26th November
gloucesterquayschristmas.co.uk